This tutorial will walk you through the basics of creating, publishing, and sharing you story. 
Creating Your First Story
Before beginning, make sure you have an Elementari account and log in. Next, click on "Create" to reach the studio dashboard. 
Here you can find all your books. Let's get started writing your first story.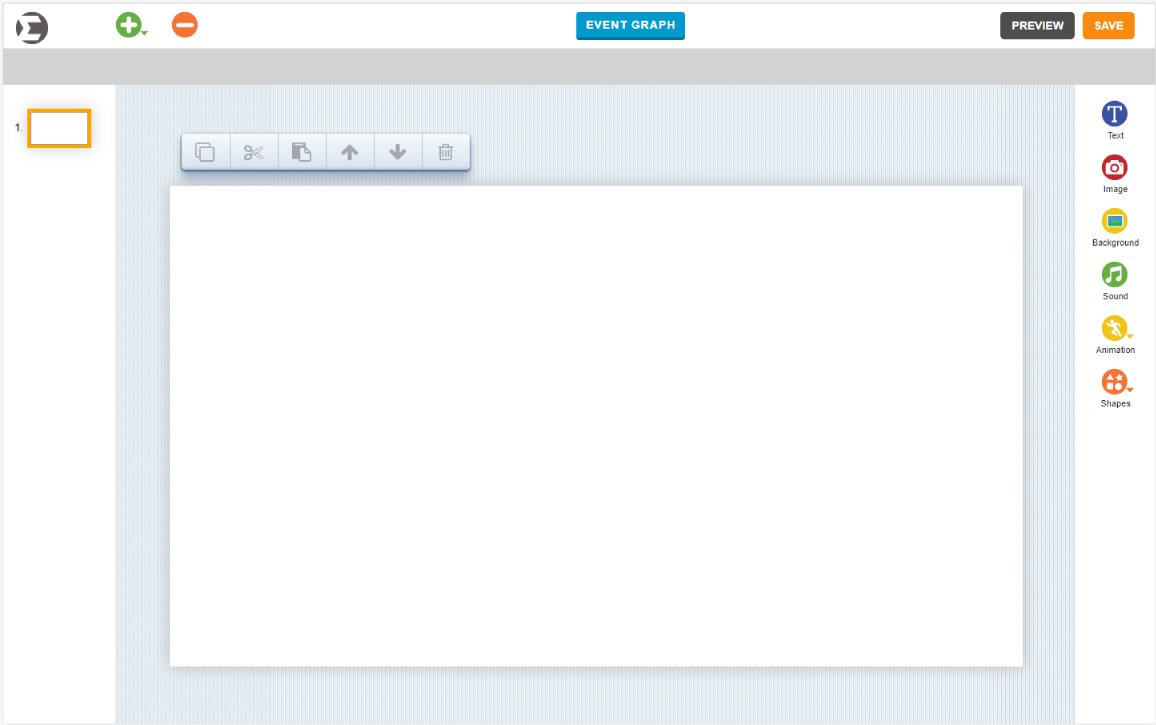 After the loading screen, you will be enter the Elementari Studio. We will just take a look at the "Layout" side of the studio in this tutorial (the blank page you see here).
Choosing a Character
Every good story begins with a character. You can click on the "Image" button to see our library of characters. You can also choose to upload your own characters (premium option).
Many characters are part of a "collection." A collection is a group of similar images, often times different facial expressions or poses. You can see the ribbon showing which images are part of a collection.
Adding a Background!
Choose your favorite background from our library or upload your own.
Many backgrounds are also part of a collection. Some collections may include backgrounds with different lighting (day, afternoon, night) while others have a similar theme.
Adding Text
To add some text, just click the "Text" button. You can then directly write your text, change your font, size, color and more.
Save Your Story
You can save your story by clicking "Preview" or "Save" on top. Now click the "E" icon in the upper left hand corner to return to the studio dashboard.
Publish Your Story
Click "Publish" to open up the detail form.
Edit your title, description, genre, and tags. "OK" will save your details but not publish. "Publish" will publish your story to be read by anyone. You will then be directed to the "Public" tab.
Your "Public" tab will show all your stories that have been published to the general public. This means your stories can be searched and discovered by anyone on Elementari. Click on your story's thumbnail to be directed to its page.
Private publishing is available in the premium membership.
Reading and Sharing Your Story
Hurray you're finished! Your story now lives on this page!
You also have a credits page that is automatically generated. Credits to artists can also be found in the description of your book. You and anyone who reads your story can then check out these artists profiles :D
Finally, you can share your books to your family and friends. You can send the url or share with one click to your social networks. (Customized url available in Elementari's premium option).
Have Fun!
Check out our other tutorials to make your story interactive with Elementari's event graph! The event graph lets you add animations, effects, sounds, and more. You can check out our other tutorials on how to add interactions and game elements to your story.
Have fun being imaginative, creative, and crazy. We are looking forward to reading your stories :)